CERAMIC COATING SERVICES
We work with all top brands of ceramic coatings, but we provide only quality and genuine work.
Ceramic Coating is a silicon-based coating which gives protection over a level of starches according to the hardness of the coating and provides protection from harmful UV effects and also it gives a water-dust repelling effect on car paint surface.
Get all types of genuine ceramic coating services such as 9H ceramic coating, 10H ceramic coating, graphene coating at our associate detailing center 'The Detailing Gang'; Visit our nearest detailing studio for a surprise deal.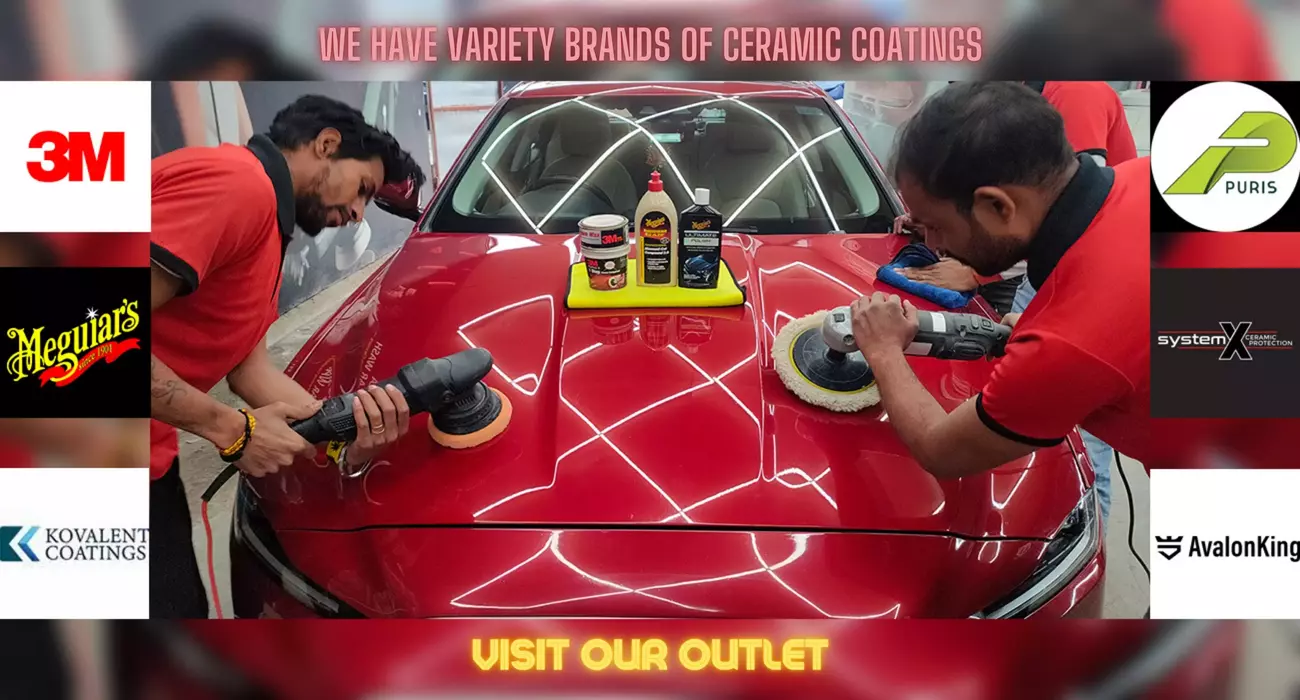 We provide ceramic coating along with PPF, Wrapping, etc. services in our associated partner's "The Detailing Gang" Detailing Studio Outlet.
Our Detailing Studio are facilitated with high tech machineries and luxurious amenities with premium work quality.